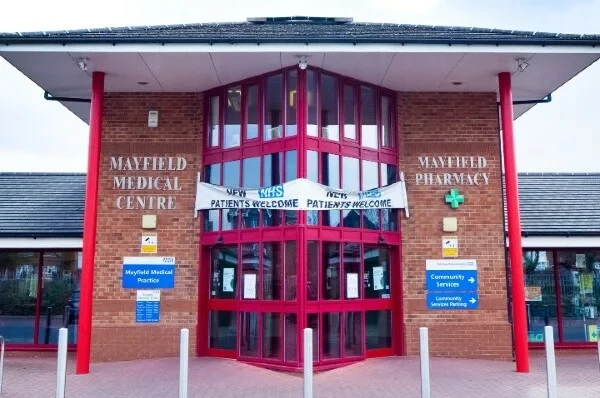 Mayfield Medical Practice
Newsletter
November
2022
Mayfield Staff News
We are delighted to report the Practice has taken on further Admin and Clinical Staff recently.  We have an additional Practice Nurse, further strengthening our Nursing team. We also have more Reception staff to meet the increased demand by patients.  We also have GP Trainees, Medical Students and clinical pharmacists who are welcome additions to our team.
Looking to the New Year, In January we are also providing further doctor surgery sessions as we are finding more of you want face to face appointments and this will help us cope with the increased demand.  We hope this will help ease the pressure for you to get appointments.
These sessions will be in addition to the usual extra winter pressure appointments we will also be offering.
Patient Participation Group (PPG)
Just a reminder that all patients can become members of the PPG, even if you cannot attend face to face meetings. You can keep in contact by email newsletters and information.  If you would like your name added to our PPG list, do let Reception staff know and we can arrange this.  Remember – we would like your views!  We always endeavor to do our best – even in these challenging times and we are always keen to know how we can improve.  Your views are very much appreciated.
Extended Hours Access
Our Wednesday evening's extended access is proving very popular and so more appointments are being provided during the evenings.  For those of you who are not familiar – we have extended hours on a Wednesday evening till 20.30 pm for both doctor and nurse appointments for those that find it more convenient to attend later in the day.
Primary Care Network Hub
Weekend Out of Hours appointments are offered at our Unity Hub
Our unity hub partners at Pennfields Medical Centre offer appointments at the following times:
Saturday: 09:00 - 17:00
Sunday: 08:00 - 14:00
Weekday: 18:30 - 20:00
Bank Holiday Mondays: 09:00 - 12:00
Integrated Care System & Integrated Care Board
Did you know that our CCG (Clinical Care Commissioning Group) has now merged into the Black Country ICS & ICB.
Our Integrated Care System (ICS), known as Healthier Futures, brings providers and commissioners of NHS services together with local authorities and other local partners to plan and deliver joined up services and to improve the lives of people who live and work in the Black Country.
From 1 July 2022, the Black Country ICS will be the collective term for the Integrated Care Board (ICB), Integrated Care Partnership (ICP), place-based partnerships and provider collaboratives.
Learn more about our ICS and ICB
Flu and Covid Boosters
Flu and Covid boosters are available now for all eligible patients.  Please book your appointment at reception.
New Ways of Working
We have implemented some new services during the COVID-19 pandemic.  We have learned that as a population you are very keen to try new types of consultations and new ways of working. Feedback has been very positive. We are now proud to offer the following services to our patients.
Online Triage
Online triage is available via our website or via the Patient Access app for online services. It has various topics on there that you can read and it'll guide you through a triage scenario for each. Once you complete a triage it will advise you on the best course of action to take for your health and send a copy of the triage to your doctor.
Telephone Consultations
Need some advice? Telephone consultations are exactly that. We use them to triage you as a patient and then direct you to the appropriate service or appointment in the Practice.
Video Consultations
An extension to telephone consultations. A video consultation uses your computer or mobile phones camera so that the clinician can look at you or the area in question for further clinical analysis.
Order Medication Online
Via our website or via the Patient Access website or app you can order your medication online electronically to the Practice. Used in conjunction with electronic prescribing this can speed up the time it takes to generate your repeat medication items. Using both your prescription will be sent electronically to your chosen pharmacy.
View Medical Record Online
Via our website or via the Patient Access website or app you can view your medical record. From here you can see your full medical history.
Patient Access
As with all new systems we welcome your feedback and are open to any suggestions you may have on how to improve our service.
Stay Safe
To end, thank you for taking the time to read the newsletter and please stay safe.
Find the latest government guidance and to stay up to date with COVID-19
Published: Nov 9, 2022